Swim, Breaststroke and Glide
Drive in and take a dip in our carefully sculpted lake. We offer the best facilities within the Midlands, with changing rooms and eco-friendly showers!
Cliff Lakes, your safety is our top priority. We are proud of our lifeguard team and ensure everyone can enjoy their session peacefully. Whether you are a beginner or an experienced swimmer, our team are here to take care of you and keep you focused on the sheer joy of swimming.
Cliff Lakes is more than just a place to swim; It's an experience. Our friendly team is always here to help you. Feel free to drop by if you have questions, need guidance, or just want to chat about our workshops.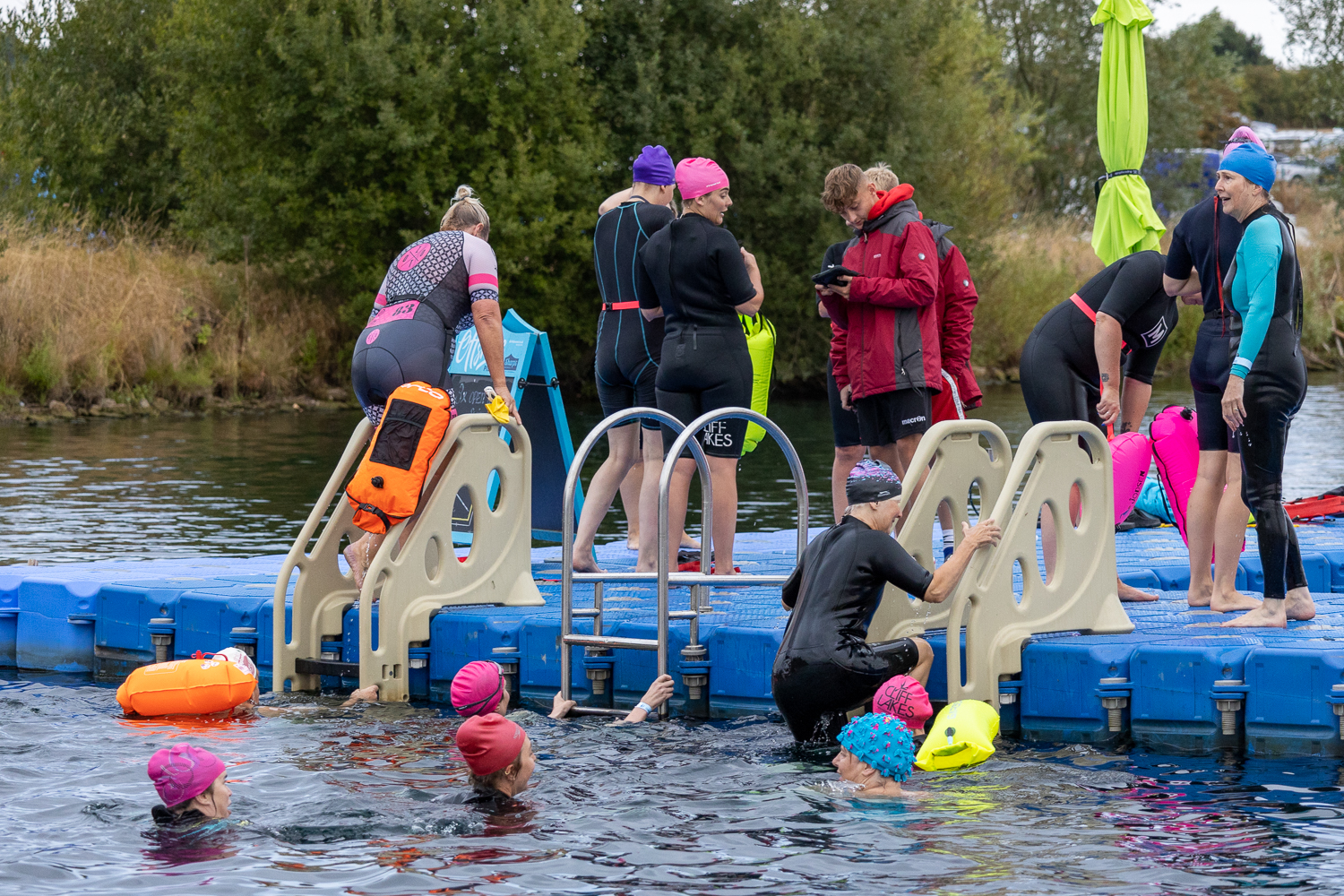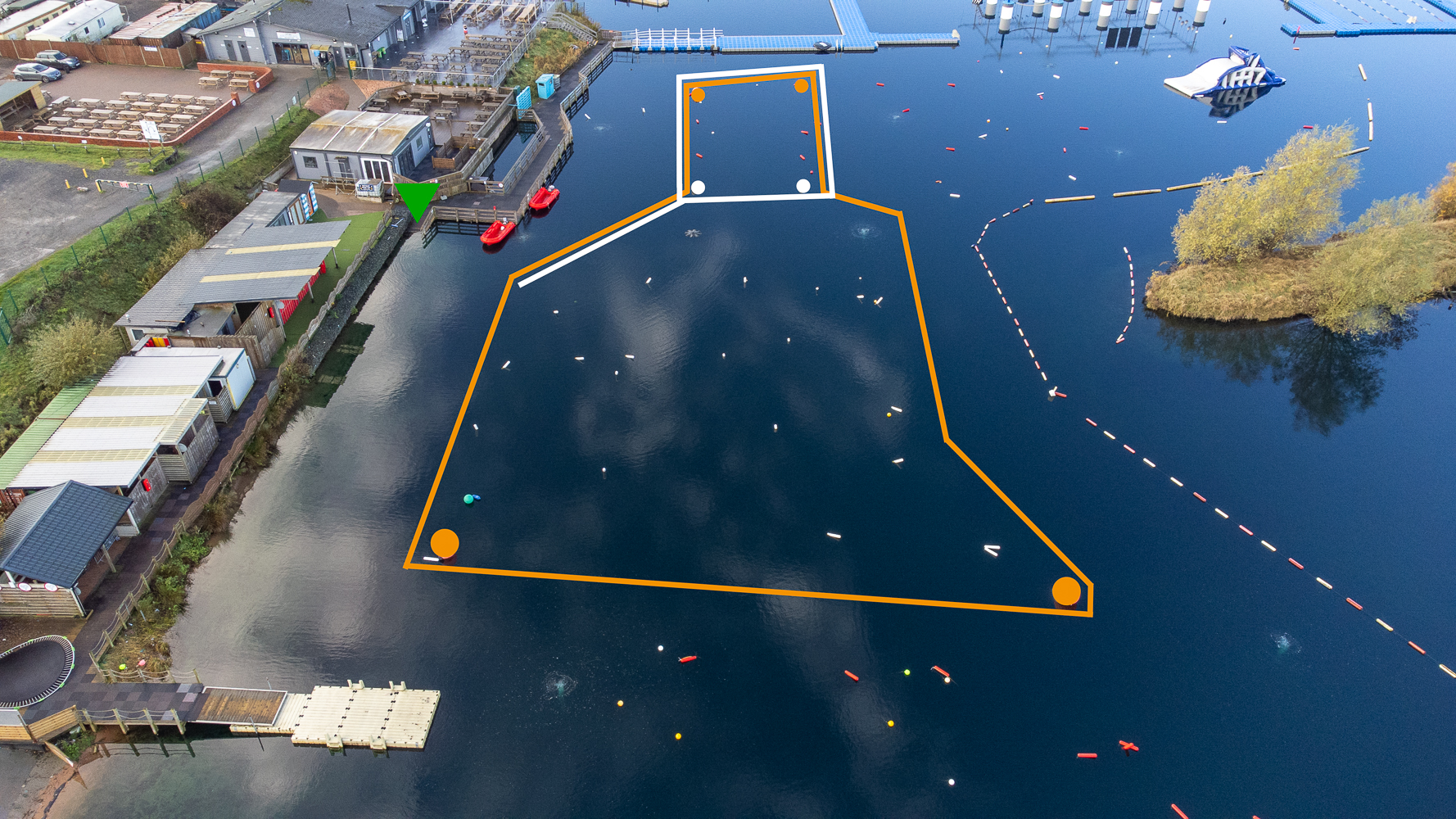 Our Winter Swim Course
Whether you're a seasoned swimmer or a brave beginner, our Winter Swim Courses provide the perfect setting to embrace the magic of cold-water swimming. Gear up, scan in with your NOWCA band, and make a splash into an unforgettable winter aquatic journey with us.
Course 1 (White) – 80 meters
The White course offers a perfect balance of challenge and enjoyment, making it an ideal choice for those looking to elevate their winter swimming experience.

Course 2 (Orange) – 200 meters
For the adventurous at heart, our Orange course beckons with a more extensive 200-meter route. This course is designed for those seeking a more substantial and rewarding aquatic adventure.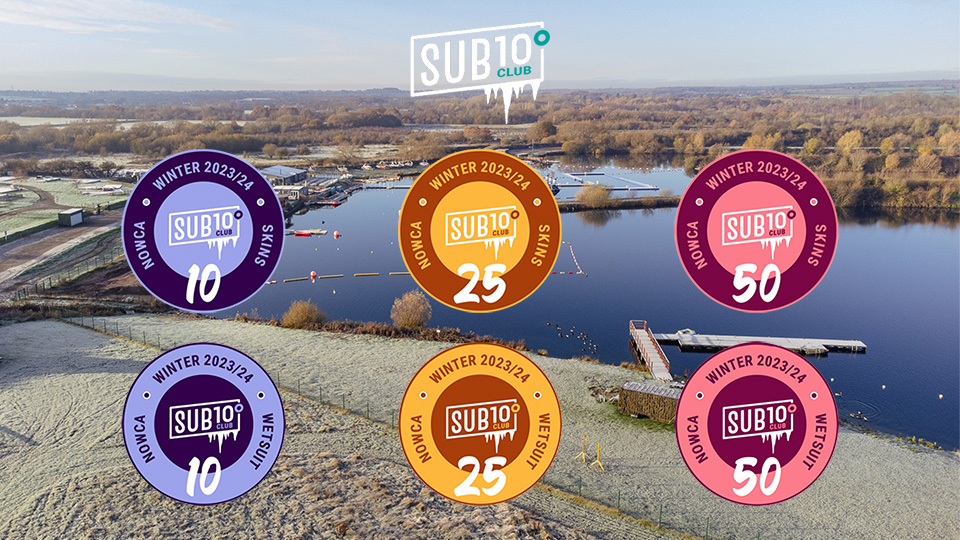 SUB 10 Club
The Sub10 Club is NOWCA's cold water community that swims through the Winter when water temperatures are most likely to drop below 10°C.  The ethos is to help and support like-minded swimmers and to enjoy the physical and mental health benefits of cold water swimming in a safe setting.
As part of the Sub10 Club, they tally each member's winter swim and reward swimmers with an embroidered badge at their 10, 25 and 50 Sub10 swim milestones!
Distance and timed swims DO NOT form part of the Sub10 requirements. This programme promotes self-awareness in cold water through education and stringent safety practices. There is also no minimum or maximum number of swims for any period of time.
The purpose is to connect with others who enjoy cold water swimming in a safe and beautiful setting.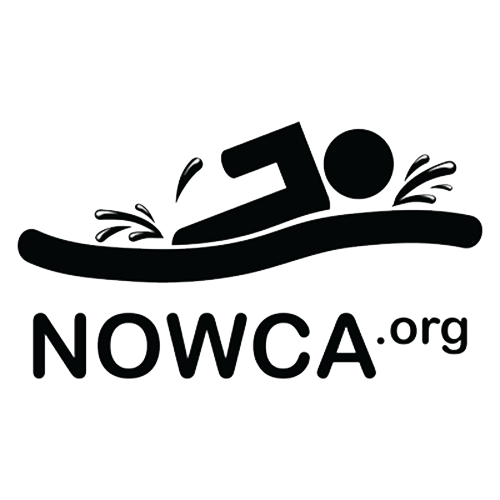 From Saturday 6th May 2023 we will be rolling out the NOWCA system, where swimmers must purchase a NOWCA band to swim with us. Once you have joined, there is no need to book a session. Just turn up during a swim session, load your swim credits, tap in, and swim!
Existing/ Old Members
Your NOWCA wristband is for life!  If you still have one, just login to ACTiO using your email and password and renew your membership by paying the annual fee and your band will automatically reactivate.
Come down to reception and purchase your swim credits.  If you can't remember your membership details or have closed your account, please contact NOWCA for further help via their Support Centre
New Members
New to NOWCA? For the price of one cup of coffee a month, you can join the NOWCA network, unlock lots of Perks, and access lots of different swimming venues up and down the country, including us!
During the signup process, click "Cliff Lakes" as the band pick-up location, then pay your annual membership fee and you are good to go. Please note that bands can ONLY be collected during swim sessions.
When can you collect your band?
Bands can be collected during swim sessions from Saturday 29th April.
Speed, Speed, Speed
By using a NOWCA band, this will streamline your check-in time so there will be no need to visit reception unless you need to purchase swim credits or purchase something from our shop. Bands can be topped up in reception during swim sessions. 
Car Parking
As always car parking is free to all Cliff Lakes customers to avoid you having to enter reception once a year on the 1st of April you will need to submit your number plate which will validate your parking until 31st March 2024. Once you have done this, you won't need to worry about submitting your car registration each time unless you change your car.
Swim Times
Saturday: 10:00 – 11:00 | Reception opens at 9:45
Bookings
There is no need to book onto a session; turn up between the above swim sessions, scan your band and swim! The BluWater Parlour will be open during all of our swim sessions, serving a range of cakes, hot and cold drinks.
Open Water Swimming (April – 7th October 2023)
We operate 2 different courses (250m & 500m) during the summer, which are fully lifeguarded with a rescue boat that can respond to any incidents. Cliff Lakes is the perfect venue for any swimmer. From beginners to experienced triathletes, everyone is welcomed.
1 to 1 Training Session & Group Classes
Throughout the summer season, we offer a range of different swimming classes where we can teach you the basics of swimming in open water or even specialise in 1 to 1 training sessions where we can develop your technique.
Swimming Events
Ladies Only Swim – This is for any lady from the absolute beginner to our regular swimmers. These women-only swim sessions are designed to make you feel more comfortable and confident in the water. Of course, if you want to wear a t-shirt over your swimming costume or a wetsuit, you can!
Night Swims – As the sun goes down, look up at the stars and unwind during 
Cold Water Swimming (4th November 2023 – March)
We operate a small swim course and our swim lanes during the winter. Temperatures can reach as low as 0 degrees in the water. Cold water swimming is perfect for anyone wanting to take a dip into a new hobby.
Why swim outdoors through the winter? Did you know cold water
does a lot of good for improving circulation? It burns a lot of calories & is very good for injuries, new or old.
Swimming Times
Saturday: 10:00. -11:00
Please ensure to book in advance. We can't guarantee availability.
Introduction Courses
We welcome swimmers of all abilities and ages to our swimming sessions, and many people would like to come along and give it a go. At Cliff Lakes, we work alongside The Outdoor Swimming Company to promote and teach the "how to's" of outdoor swimming. The beginner course will teach you about cold water awareness, react to cold water and what to look out for. The course is a requirement for all beginners.​
Check out our latest Winter Swim Update below (18/09/2023)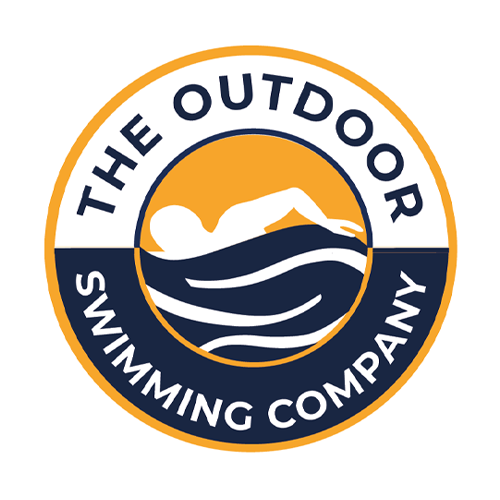 Want to see what it is all about?
Are you intrigued by the idea of winter swimming? If you're contemplating your first dip, here's what you need to know.
For those new to the exhilaration of winter swimming, we require you to enrol in an introductory course with The Outdoor Swimming Company. This 55-minute session serves as your initiation into the world of winter swimming, ensuring you have the knowledge needed to stay safe in the water.
Please note that we require all swimmers to enrol in a Cold Water Swimming Course or have previous cold water swimming experience.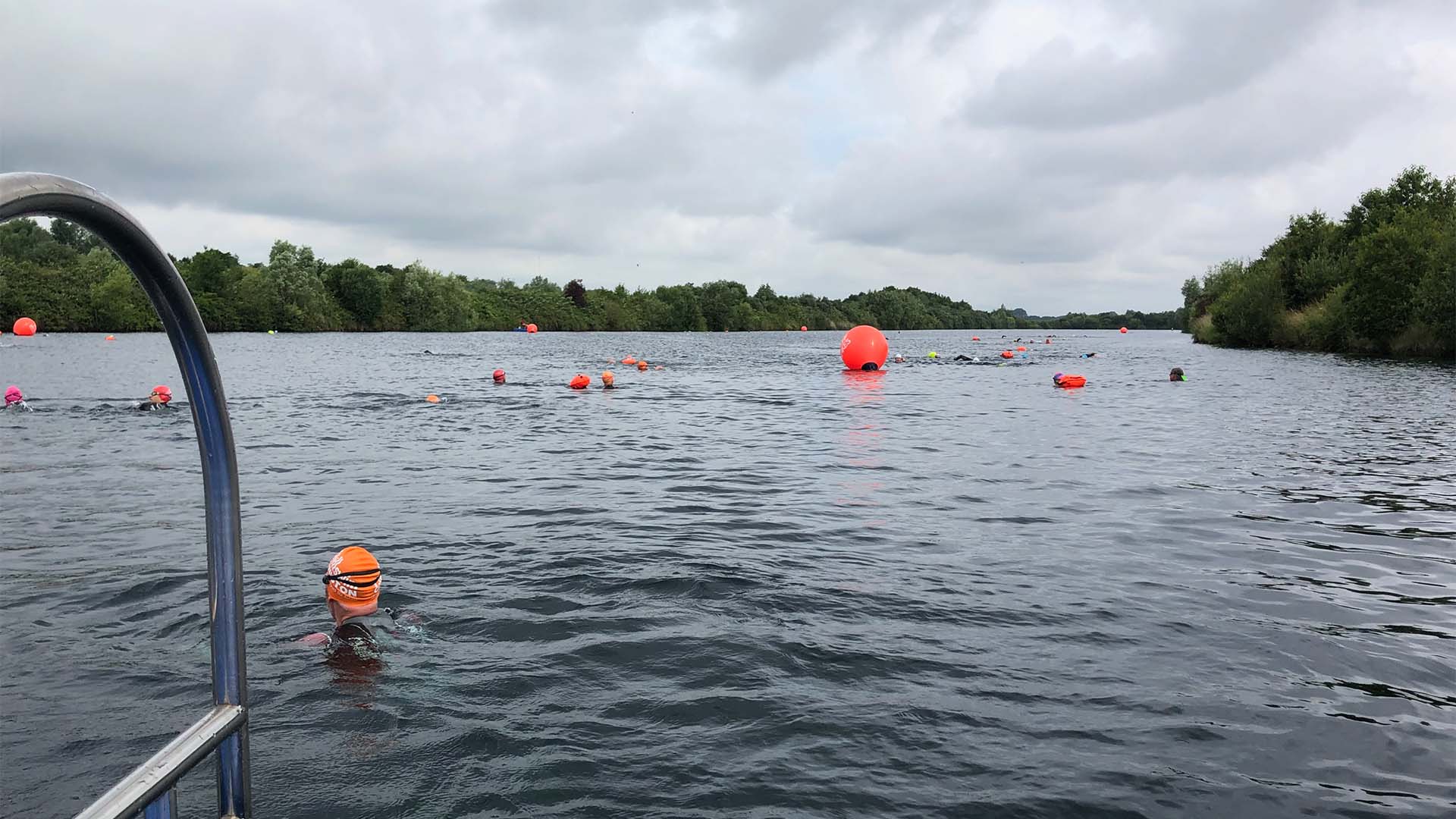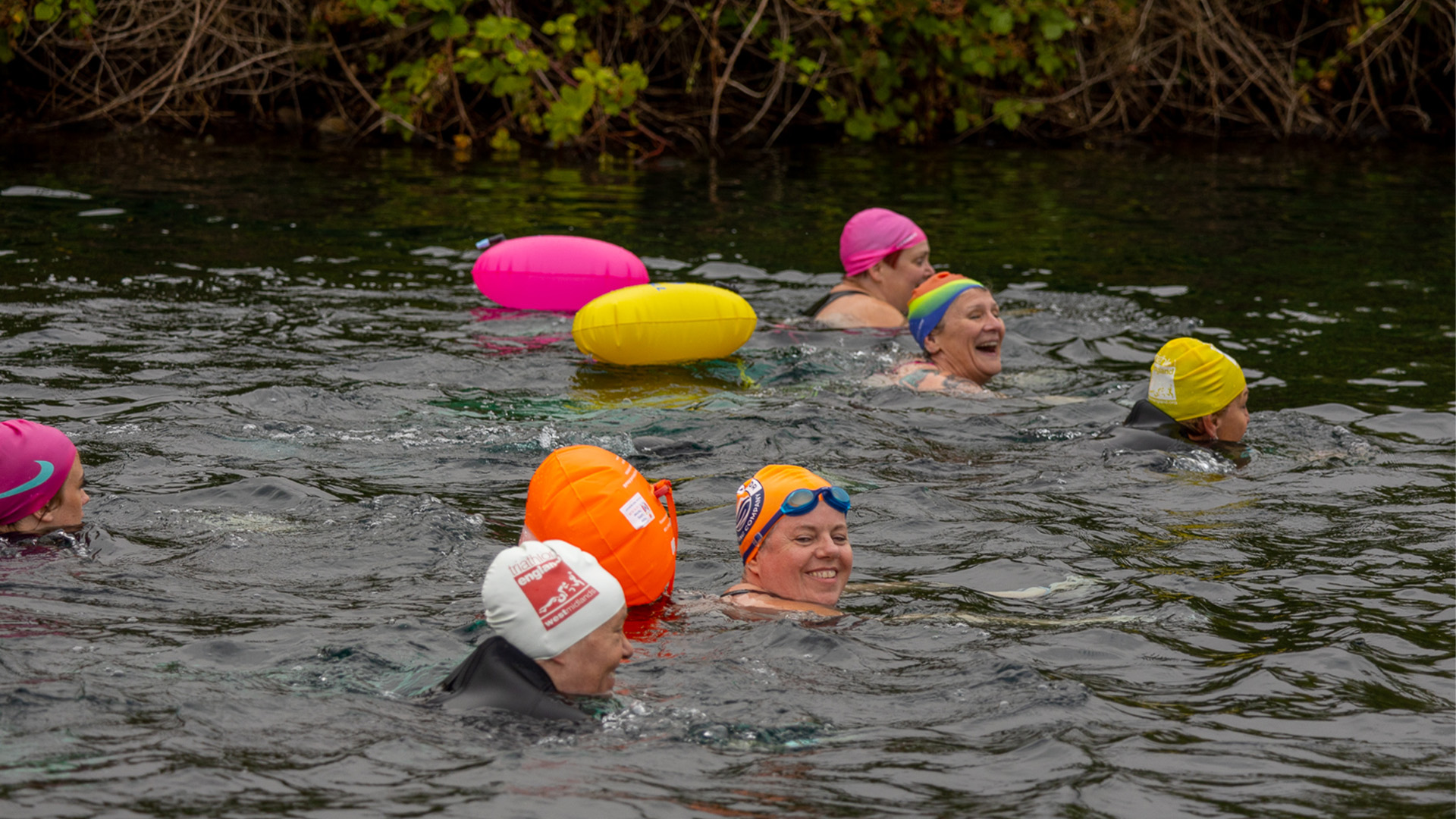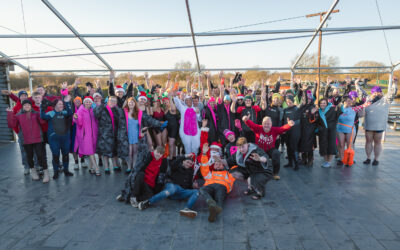 As always, our Boxing Day traditions continue for another year, with many participants braving the temperatures and sharing the Christmas Spirit. We are thankful to everyone that took part with their wonderful costumes, hats and swimsuits! Additionally, we would like...
read more
Essential Information
Please arrive 15 minutes before your session to check in.

All participants must be 10 years and above.

Participants aged 15 years or under must swim with an adult over the age of 18.

Participants must wear a tow float if they choose not to wear a wetsuit or if they are swimming in the lanes.

The last entry into the water is 30 minutes before the end of the session.

A brightly coloured hat must be worn at all times.

We encourage first-time beginners to take part in an introduction course before swimming in our Open Water Swimming sessions.

1 Swim Credit – £7.00 | 10 Swim Credits – £60.00


Tow Floats can't be hired but can be purchased from reception.
Got a enquiry? Say hello to our team, we would love to help!