Slide, Slip and Bounce
Introducing our brand new Aqualand, which offers five different Parks for the price of 1. It features a variety of slides, climbing walls, and various obstacles; we have something for all ages. 
​Next time you want some fun with family or friends, come along to Cliff Lakes Aqualand and create unforgettable memories you won't forget.
​It is a perfect day out for those looking to have a fun and action-packed day together!
​It's not just for kids! The Aqualand is suitable for anybody over the age of 6.
What Makes us Different?
Here at Cliff Lakes, we are all about giving value to our customers; this year we are extending our sessions to 80-minute sessions. That's an extra 30 minutes in comparison to most other parks.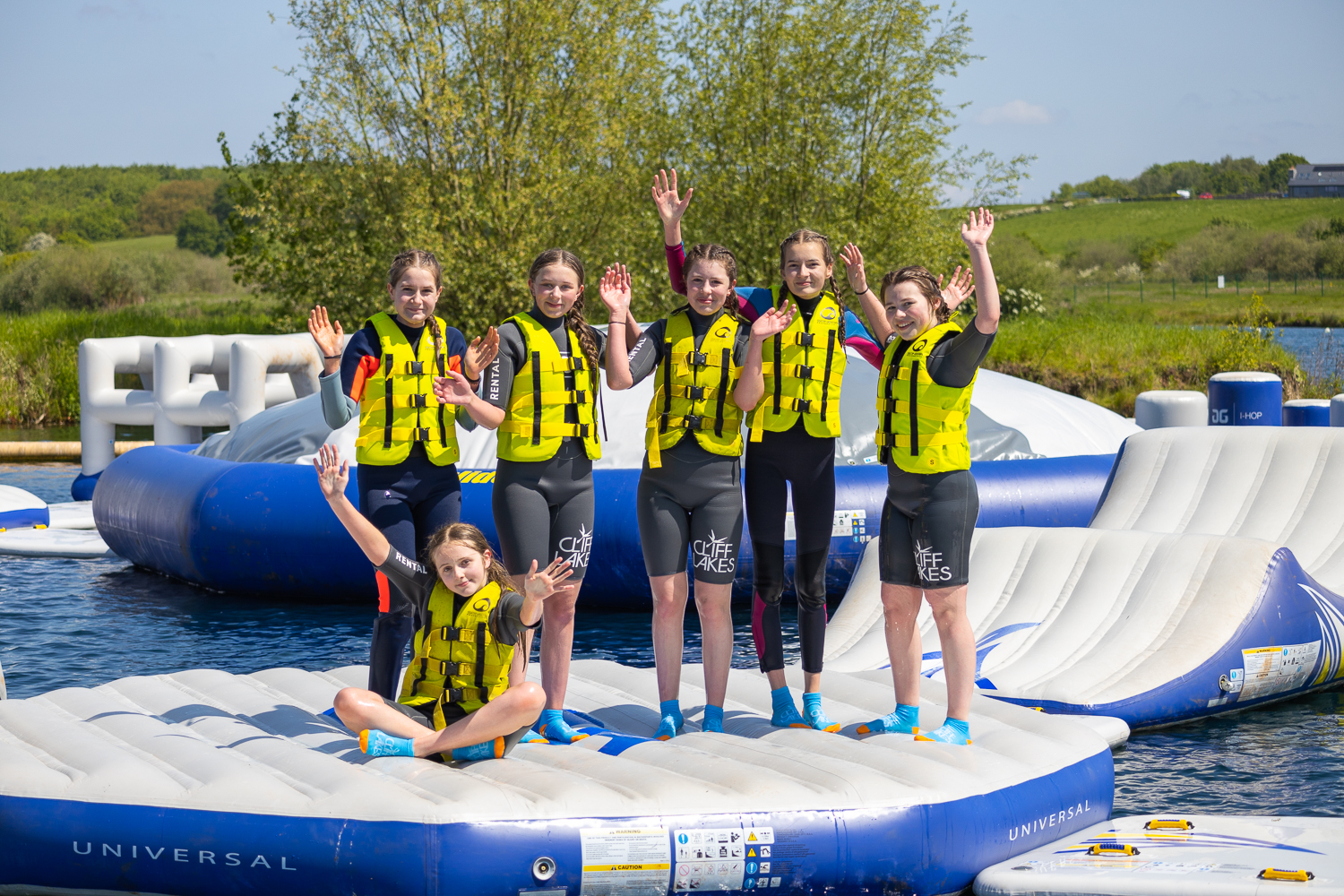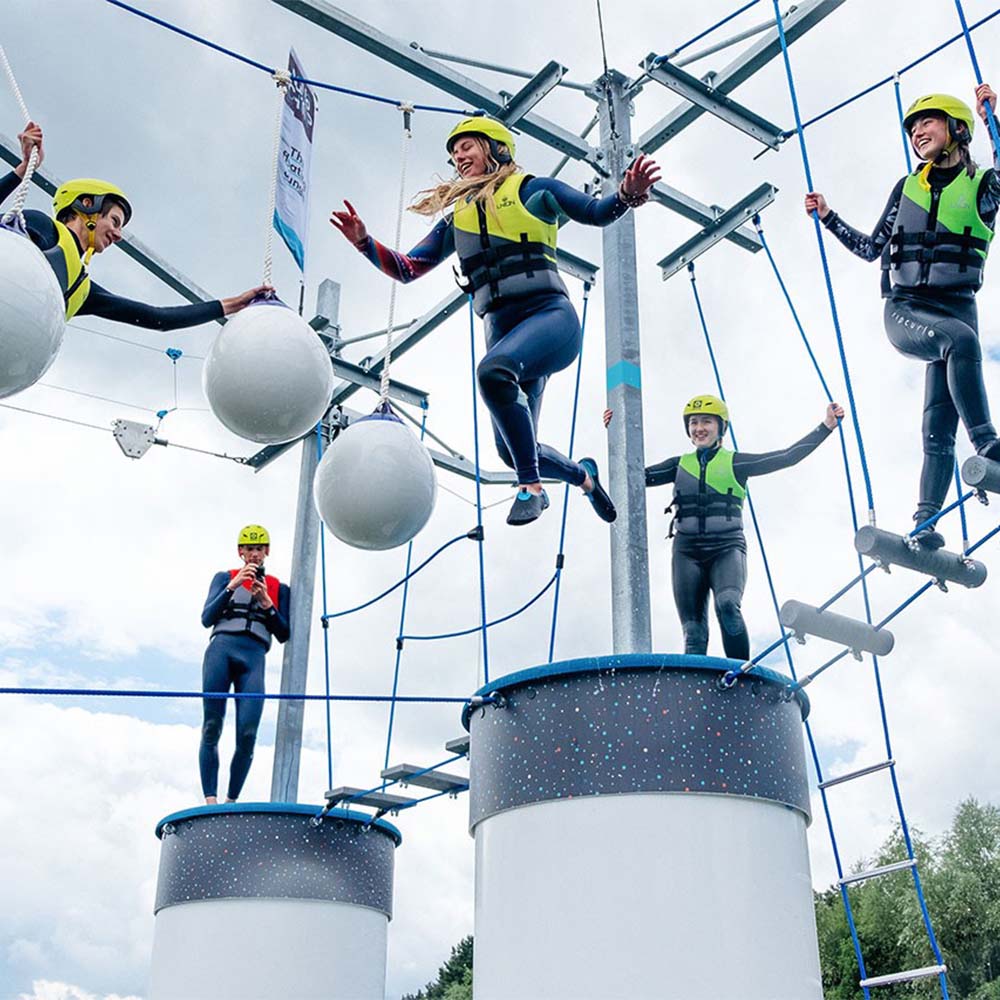 Aqua Chimp
New for 2023 features our Aqua Chimp Wipeout! Have you got what it takes to concour the course? There are only 9 obstacles between you and the bell. Complete the course, ring the bell and claim your spot on Cliff Lakes List of Fame!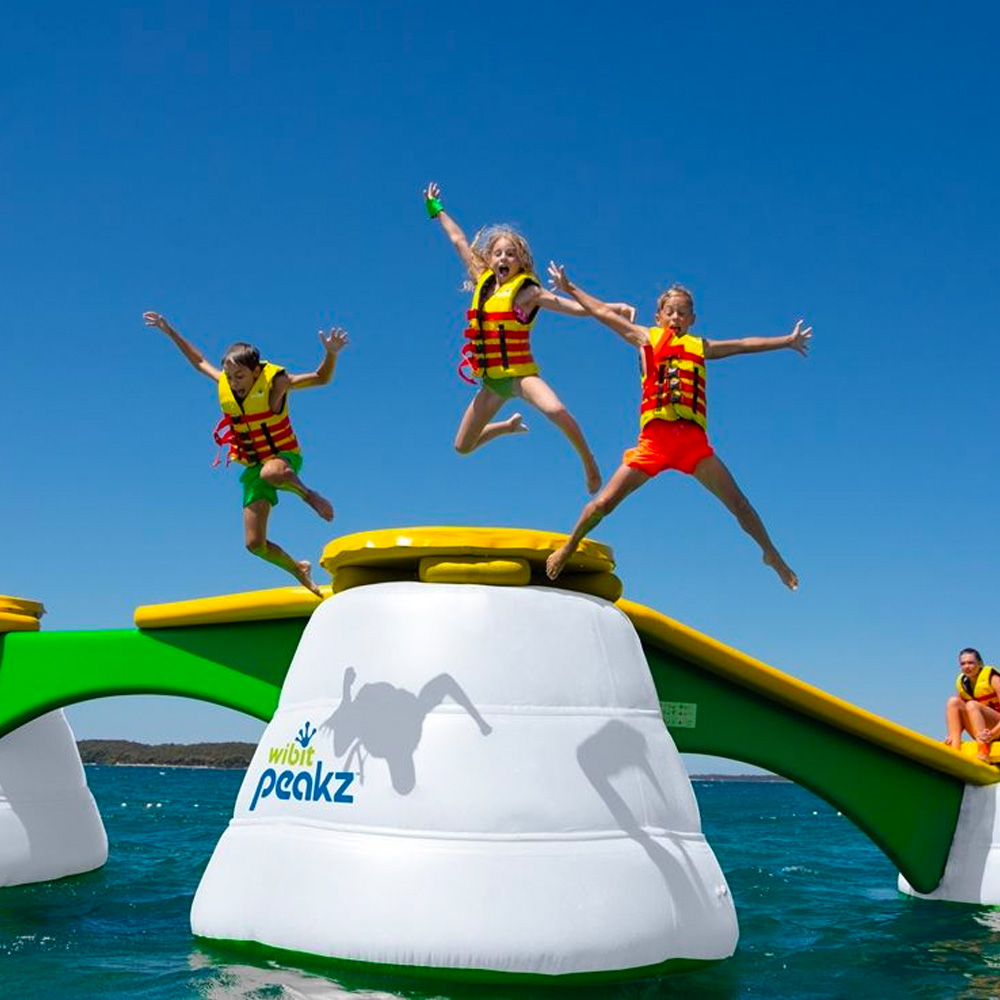 Peakz
Brand new for 2023 is the latest floating adventure park. This tests your balance, agility and speed as you traverse the elevated Wibit Peakz. The satisfaction of making it across is only matched by the fun of falling off and trying again.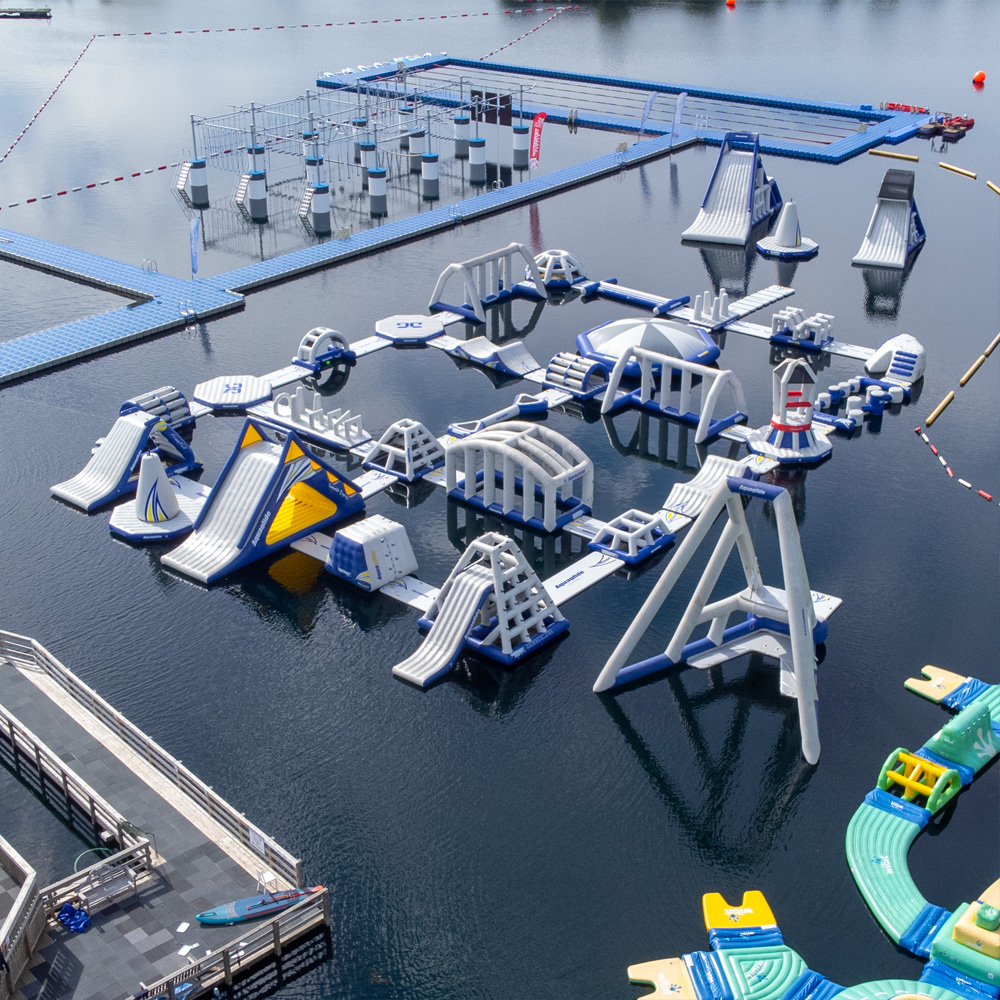 Aquaglide
Our Aquaglide park returns for its 4th year with us. With a range of slides, jumps and challenges.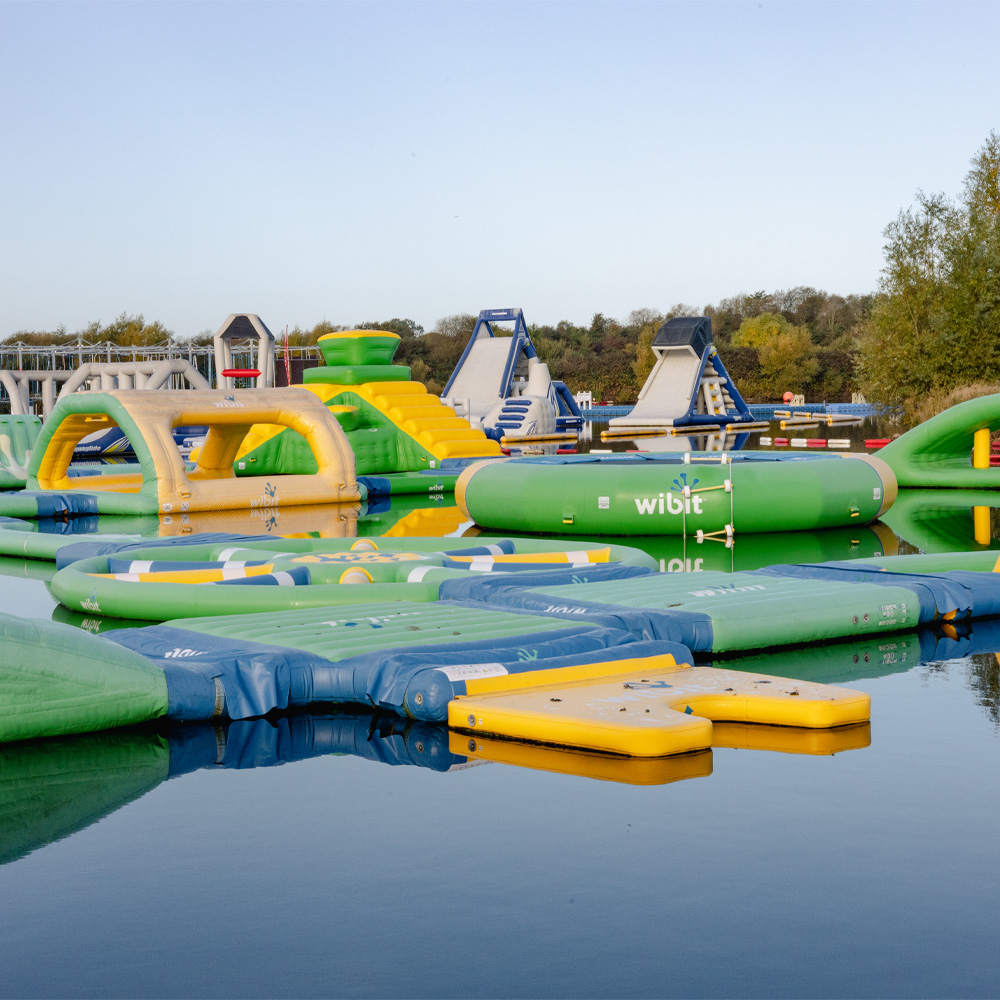 Wibit
Our Wibit park is perfect for all age ranges. Test your endurance through climbing, jumping, crawling, hanging, and sliding activities.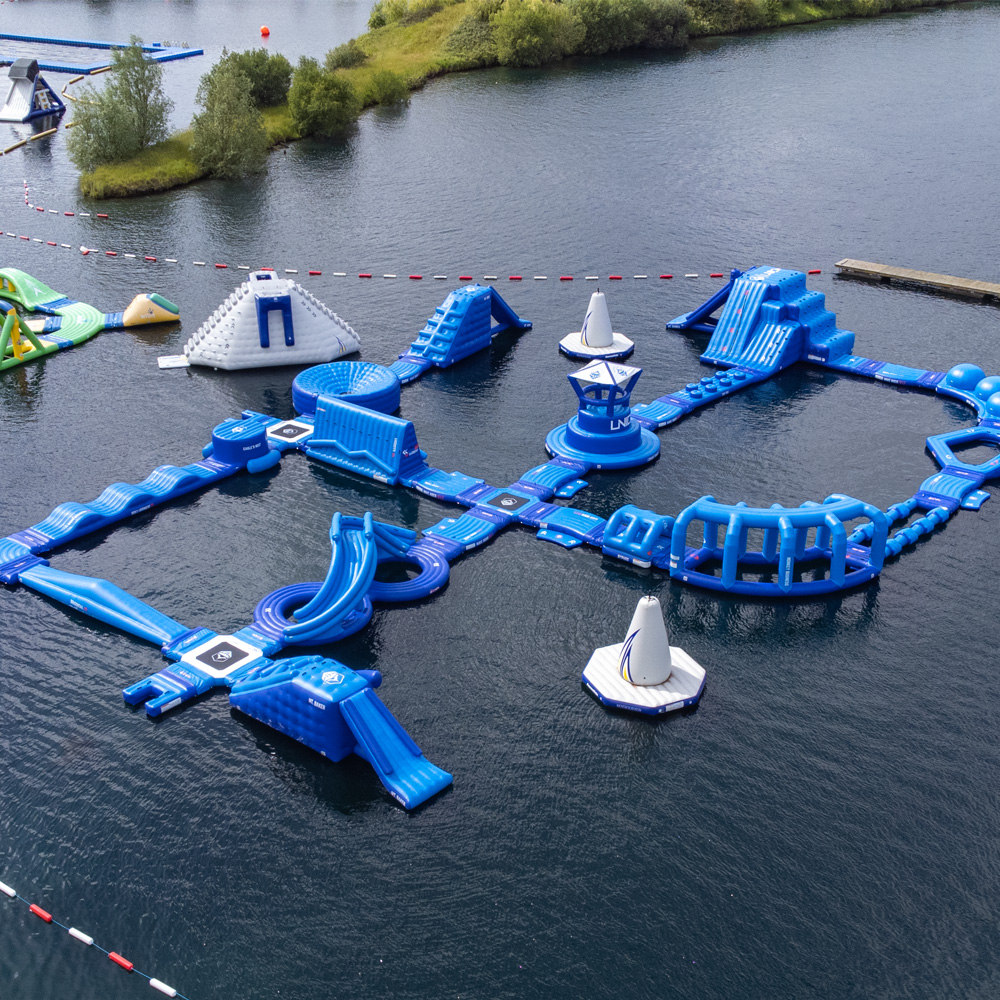 Union
Joining us for the second year running is our Union Park. This year we will be expanding the fun with a range of challenges for participants of all abilities.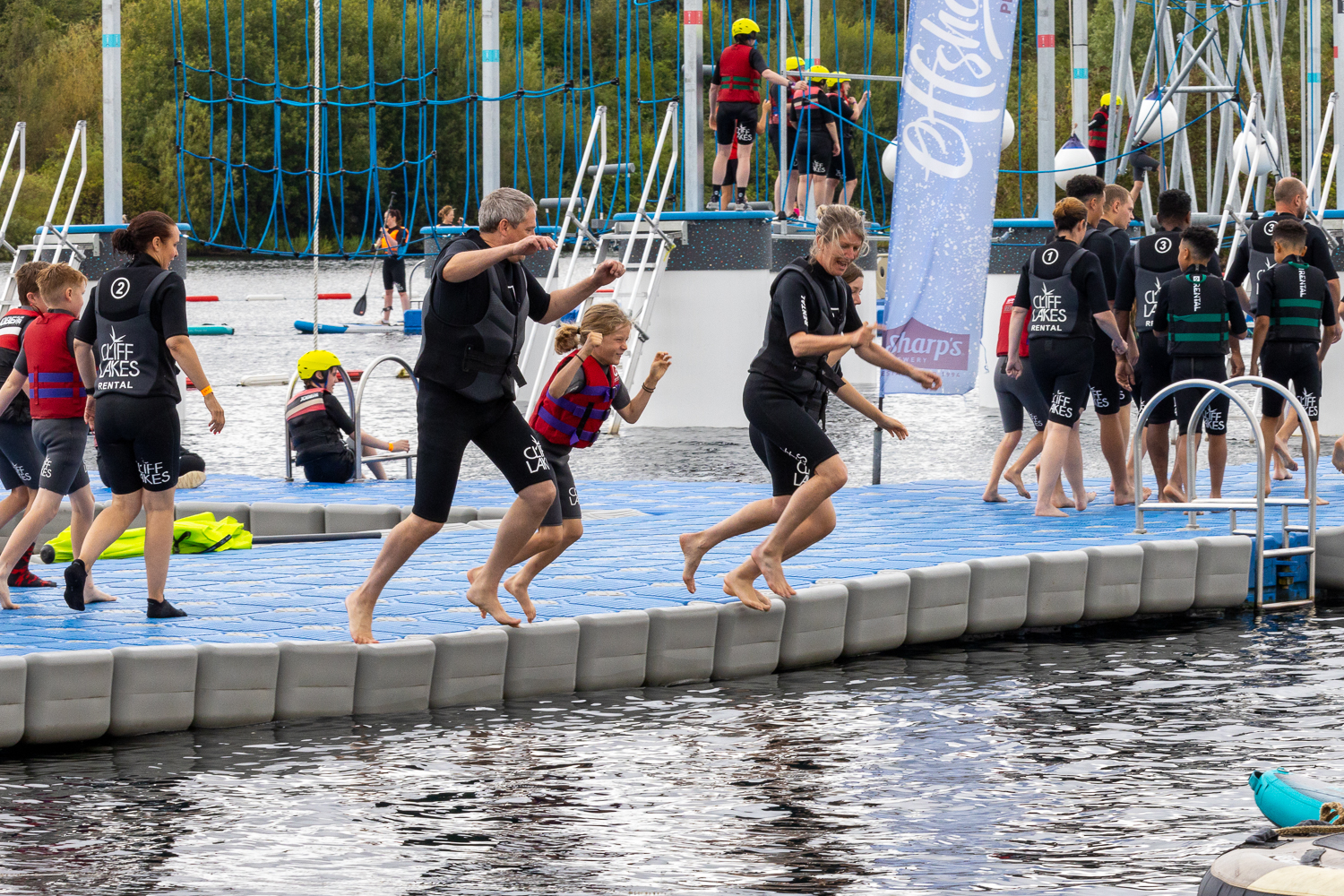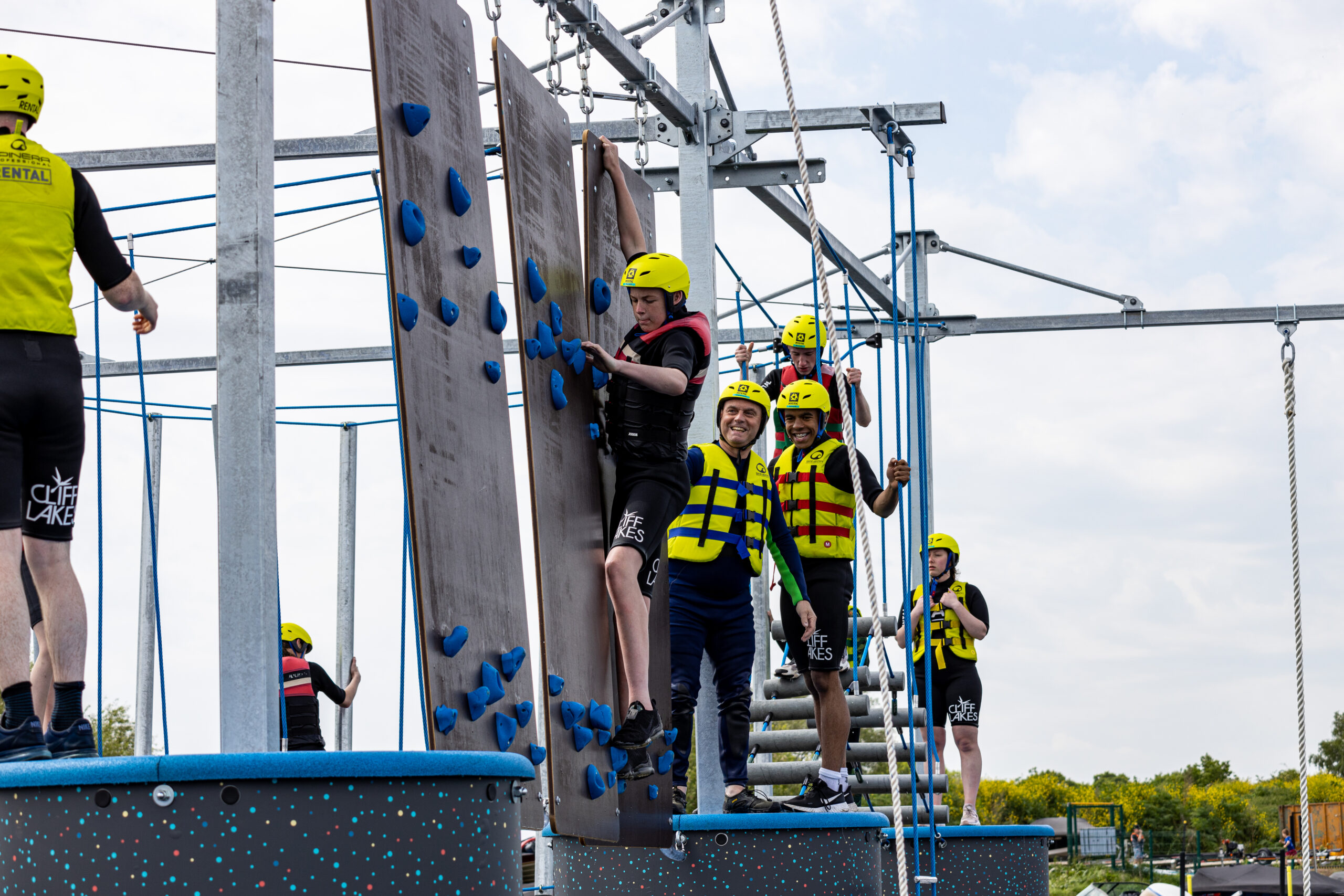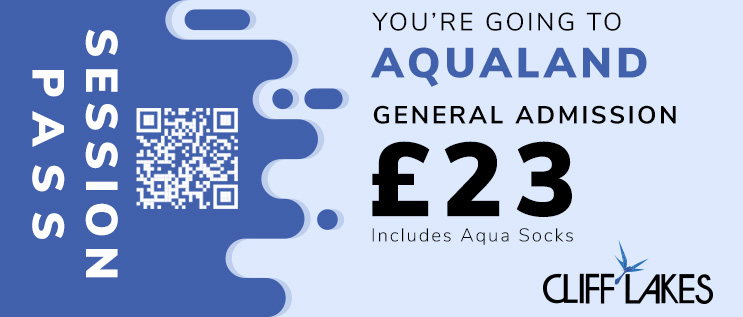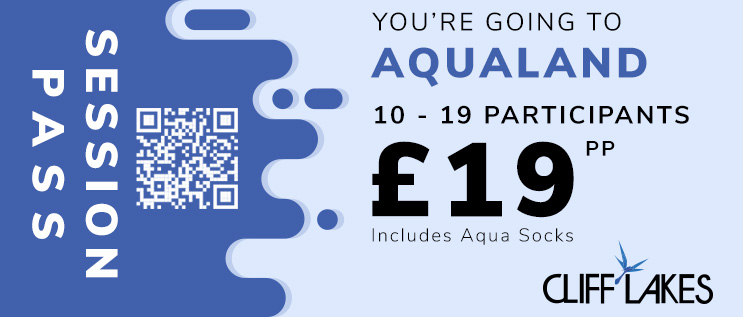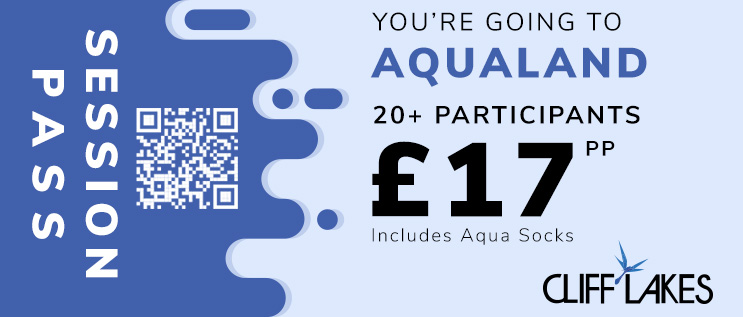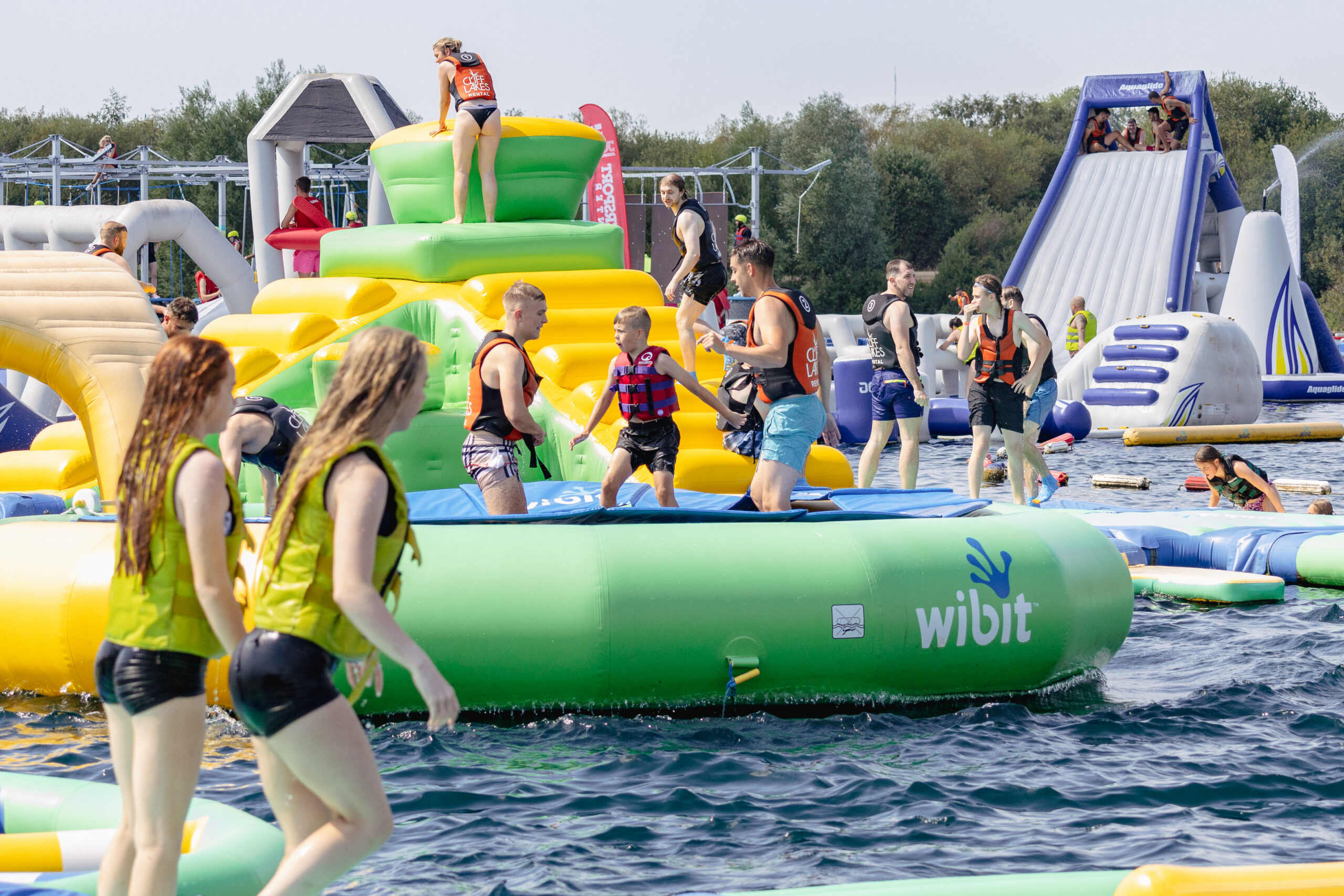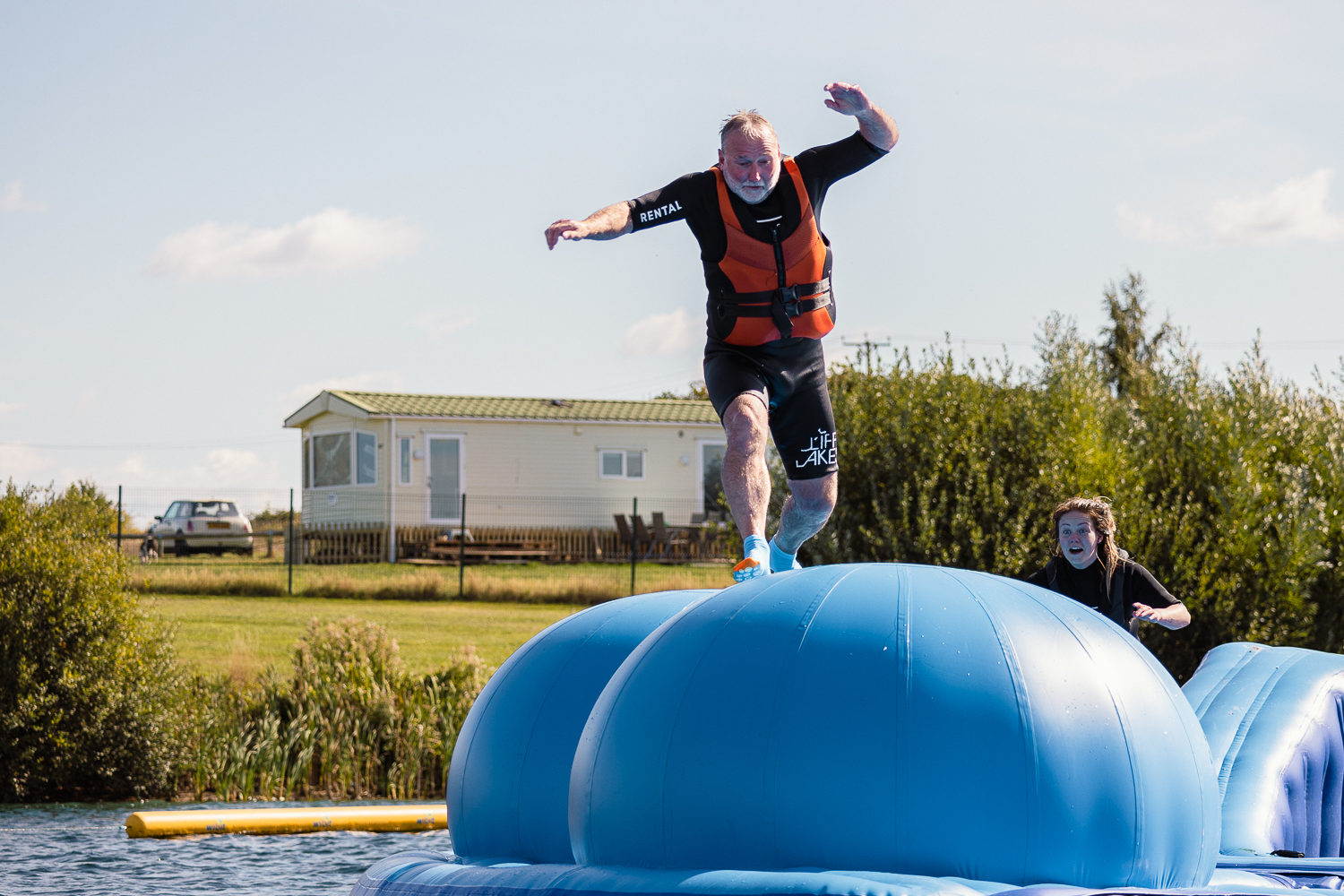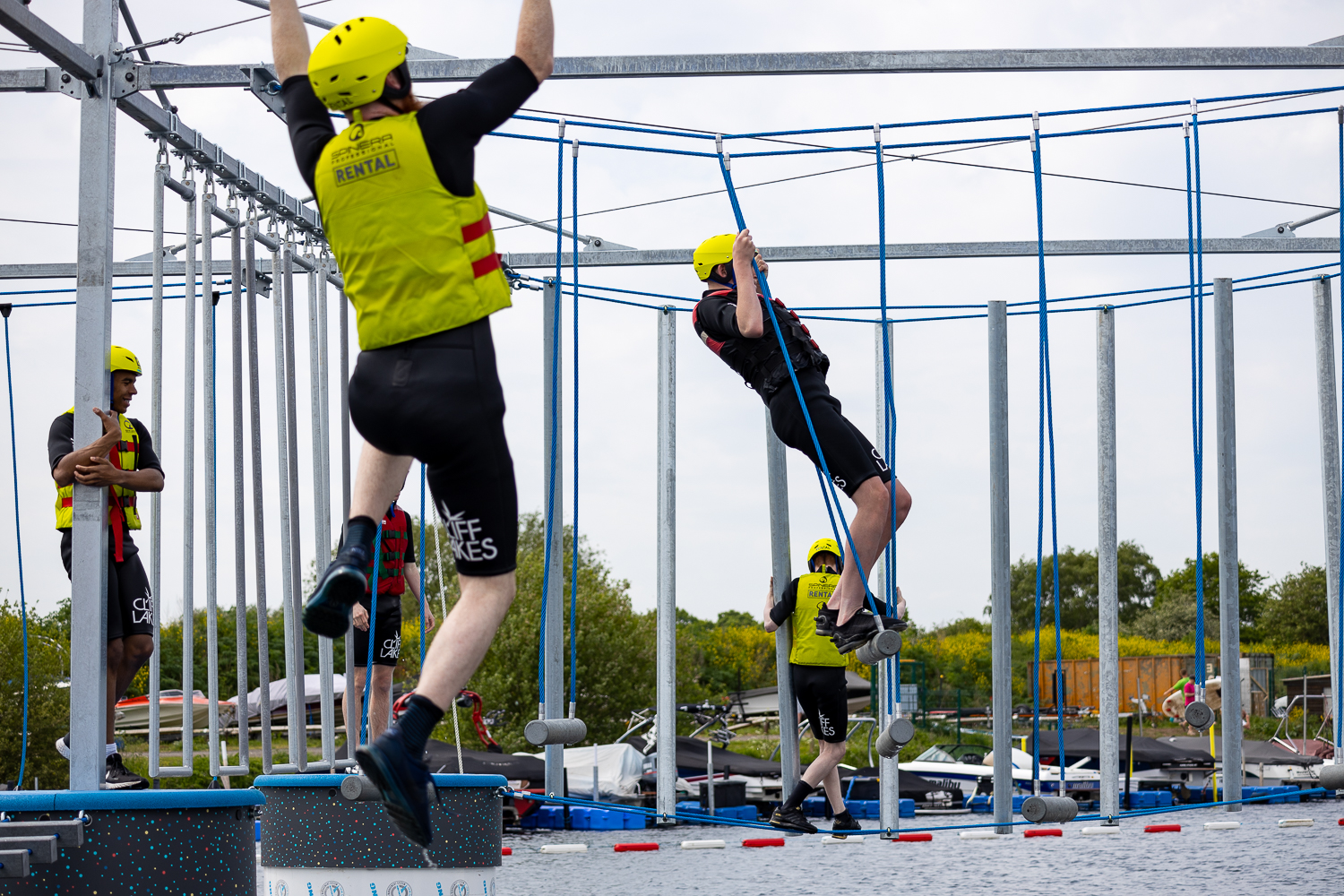 Essential Information
All participants must be 6 years and above and must be 1.10m taller.

Participants aged 7 years and under should be accompanied by an adult on the Aqualand in the ratio of 1:3. Participants aged 15 years and under should have an adult onshore.

Participants are required to swim 50 metres in a buoyancy aid and be confident in the water.

The admission price is £23 per person, this includes a shortie wetsuit (3mm or 5mm) and a buoyancy aid.

Participants must wear Cliff Lakes buoyancy aids but can bring their own wetsuit.

Before arriving on-site please ensure that all your party has completed their online disclaimer, after booking your session you will receive an email with instructions about how these can be completed.

For every person that has not signed up and completed a waiver before arrival may incur an additional admin charge and the delay in signing up may result in you missing your session. 

Please arrive 30 minutes before the start of your session, this allows time to check-in, get changed and be ready for the safety briefing.

Each Aqualand session will be 80 minutes long before your session there will be a 10-minute safety briefing, this must be completed each time a participant admits to Aqualand
Got a enquiry? Say hello to our team, we would love to help!