Non-Stop E
njoyment
Here at Cliff Lakes, we are all about making our activities both enjoyable and inclusive. Our activities are unique and engaging for all ages.
Why not hold your next event on our Aqualand. It offers 5 different Parks for the price of 1. With a variety of slides, climbing walls, and various obstacles we have something for all ages.
Restrictions
Aqualand

6 years and above
1.1 meters
Must be able to swim 50 meters
Take a look at the options below and get in touch with our team today.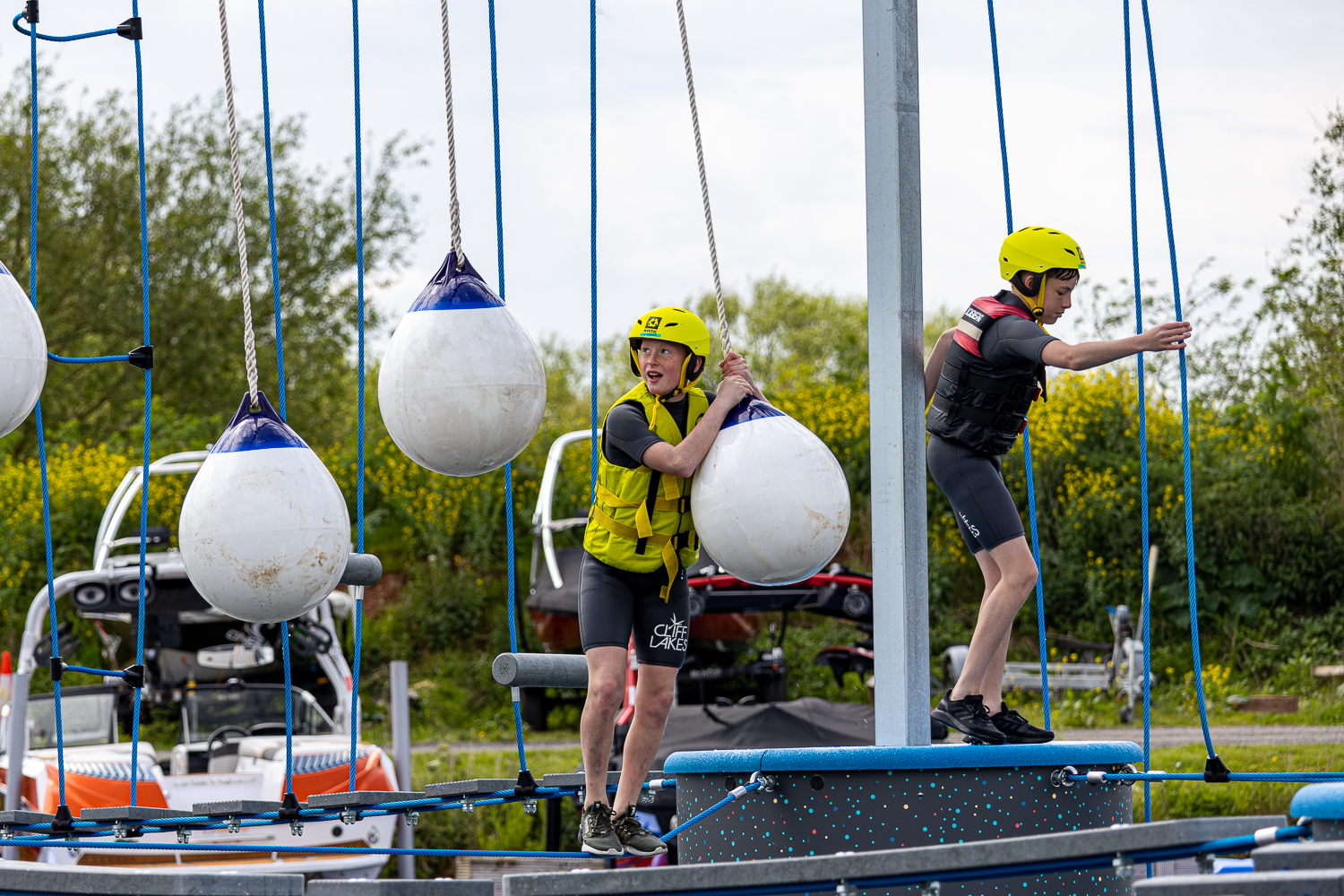 9 tickets or less
Sadly we don't offer discount to small groups, please head to our booking system to book on as usual.
10 tickets or more?
Head over to our booking system and your group discount will be applied at checkout. Please see our pricing structure below for more information.
Birthday Parties
Here at Cliff Lakes, we have a range of different and fun activities to create a memorable day. Take a look at our options below and find the right package for you.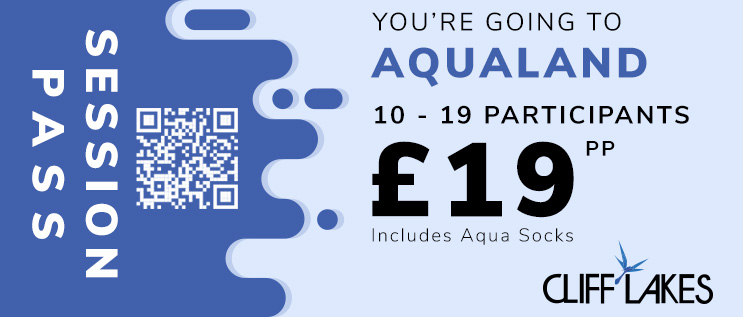 Ticket = 1 Guest
Valid for Aqualand
80 minute sessions
Shortie 3mm & 5mm wetsuits included 
Buoyancy aid included
Free parking for all guests
Minimum of 10 guests
Free party invitations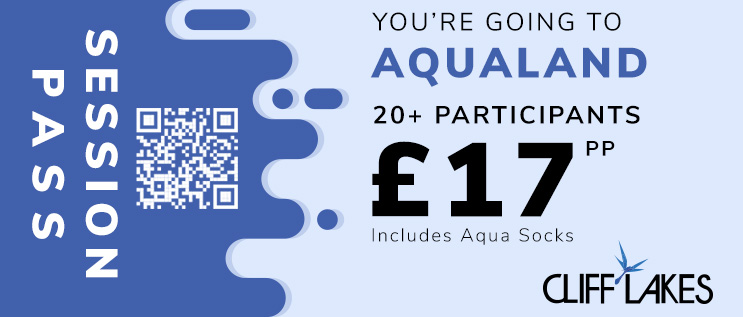 Ticket = 1 Guest
Valid for Aqualand
80 minute sessions
Shortie 3mm & 5mm wetsuits included 
Buoyancy aid included
Free parking for all guests
Minimum of 10 guests
Free party invitations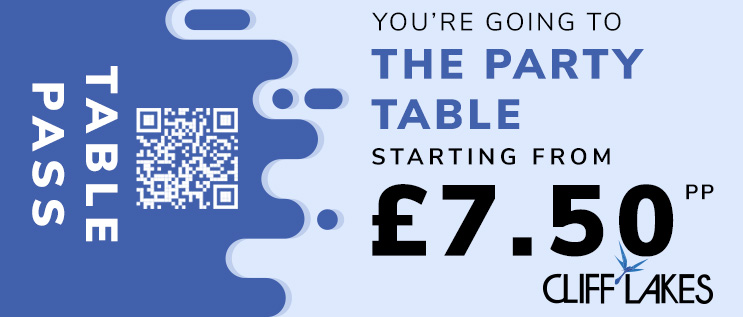 Bring your own birthday cake
Have the table for 45 minutes after your activity
Food included
Unlimited squash refill
Download and send out your party invites
Download and have a look at our Party Menu