As September unfolds, we find ourselves in the midst of transitioning from warm summer days to cooler autumn nights. The waters we've grown so fond of are slowly relinquishing their summer warmth. It's been an incredible swim season, marked by the arrival of many new faces and the heartwarming return of familiar ones. We're thrilled to announce that the NOWCA band has made its triumphant comeback, significantly enhancing the guest experience and streamlining our operations.
Changes on the Horizon
Regrettably, we've had to make some tough decisions adapting to the shifting seasons. Due to staffing constraints and the diminishing daylight, we've made the difficult choice to conclude our Wednesday night swim sessions. However, we're delighted to inform you that our Saturday morning swims will continue until the 7th of October. Following this, we'll take a few well-deserved weeks off to allow our hardworking team to recharge after the whirlwind of the busy summer season.
Dive into Winter Swimming
But don't worry, we're not saying goodbye just yet! Winter swimming enthusiasts, get ready to mark your calendars. Our winter swimming sessions will kick off on Saturday, the 4th of November, right after we've dismantled our Aqua Park and set up this year's Swim Loop. We have an exciting lineup of 20 Winter Swim Sessions for you. The sessions will run from 10 AM to 11 AM, with check-in starting at 9:45 AM.
Special Swims
December Night Swim – TBC
Christmas Swim – 23rd December
Boxing Day Dip – 26th December
First Swim of The New Year – 13th January
Car Parking
As always, car parking is free to all Cliff Lakes customers. To avoid entering reception every visit, you can submit your car reg once a year on the 1st of April. This will validate your parking until 31st March 2024. Once you have done this, you won't need to worry about submitting your car registration each time unless you change your car.
Facilities
The BluWater Parlour will continue to be open during the winter offering a range of Hot and Cold Drinks for all our swim sessions. Please note that there will be no free drinks this year.
Pricing
We have decided to hold the price of our swim sessions for the 2023 season; we have now added a bulk buy option.
1 Swim Credit – £7.00
10 Swim Credits – £60.00
Tow Float (Non-Members) – £25
Tow Float (Members) – £15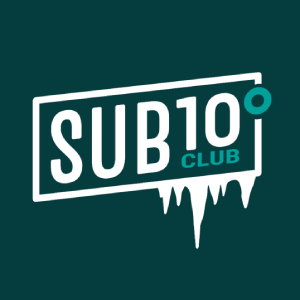 What Is Sub10?
Sub10 refers to water temperature that drops below 10°C.
The Sub10 Club is NOWCA's cold water community that swims through the Winter when water temperatures are most likely to drop below 10°C.  The ethos is to help and support like-minded swimmers and to enjoy the physical and mental health benefits of cold water swimming in a safe setting.
As part of the Sub10 Club, they tally each member's winter swim and reward swimmers with an embroidered badge at their 10, 25 and 50 Sub10 swim milestones!
Distance and timed swims DO NOT form part of the Sub10 requirements. This programme promotes self-awareness in cold water through education and stringent safety practices. There is also no minimum or maximum number of swims for any period of time.
The purpose is to connect with others who enjoy cold water swimming in a safe and beautiful setting.
How To Join?
Our Sub10 Club runs from 1 November until 31 March each year.
Joining the Sub10 Club is free and welcomes all swim abilities and experience, but you must have a current NOWCA membership for your swims to be included on the Sub10 Scoreboard.
In fact, the first time you swim in water below 10°C at any participating NOWCA venue, you will automatically be enrolled on the Sub10 Club and your swim will be added to the monthly scoreboard.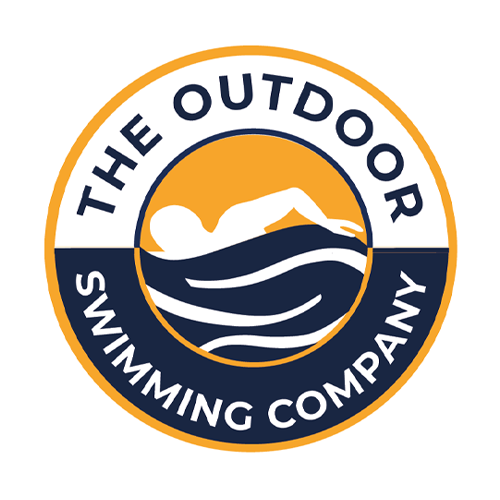 Want to see what it is all about?
Are you intrigued by the idea of winter swimming? If you're contemplating your first dip, here's what you need to know.
For those new to the exhilaration of winter swimming, we require you to enrol in an introductory course with The Outdoor Swimming Company. This 45-minute session serves as your initiation into the world of winter swimming, ensuring you have the knowledge needed to stay safe in the water.
Safety
Safety is always number 1 and we boast about safe play while enjoying any of our activities. Our safety policy still remains the same:
All participants must be 10 years and above. Participants aged 15 years or under must swim with an adult over the age of 18.
Swimmers must wear a brightly coloured hat swim hat.
Swimmers must wear a tow float if they decide to swim non-wetsuit
Participants must wear a tow float if they choose not to wear a wetsuit or if they are swimming in the lanes.
We require first-time beginners to take part in an introduction course before swimming in our Cold Water Swimming sessions.
Please note that we no longer hire tow floats as many have gone missing over time and we can't afford to keep replacing them. We do sell Swim Secure Tow Floats; for members, these prices start from £15
Save The Date – Saturday 4th November 2023