About
Are you a current RLSS Open Water Lifeguard? If so then we want to hear from you! We are looking for proactive and hardworking individuals to join our team to help keep our guests safe while on the water.
You might think becoming a Lifeguard might be similar to Baywatch; we're sorry to tell you it's not just running across a sun-kissed beach with the sun gleaming down all summer long. Sadly we do see spells of liquid sunshine but don't let that put you off!
You must be fit, focused and ready to respond to an emergency. You will need to be a good team player & communicator as well as proactive and hardworking to succeed in this hands-on role. So, with that in mind, could you be a Lifeguard?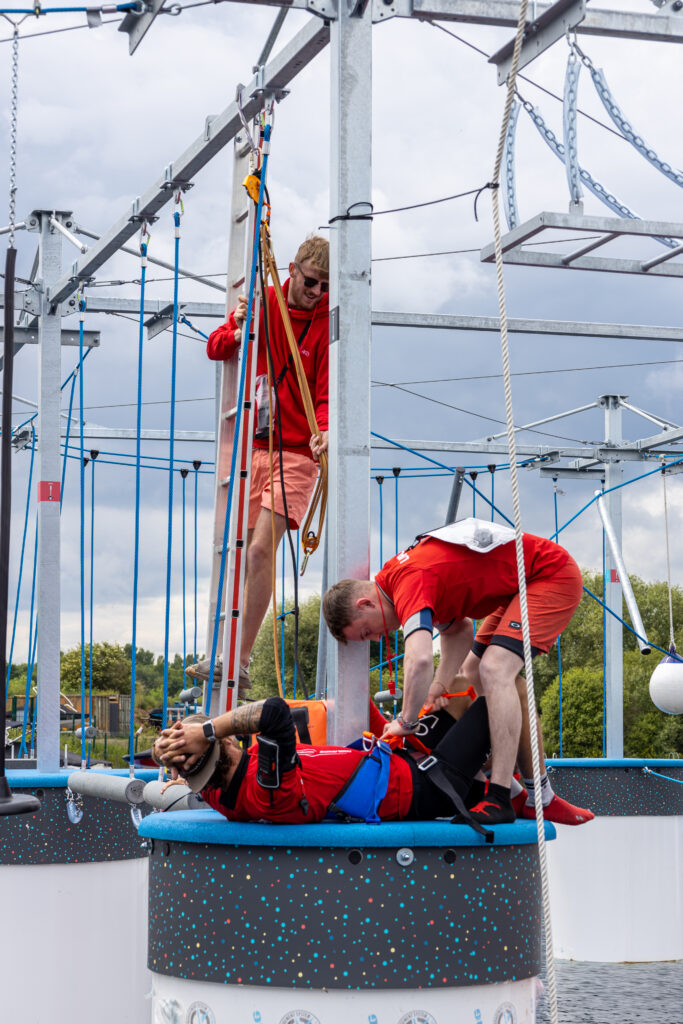 Candidates must meet the following criteria:
Be 16 years old
Be competent and confident in open water.
Be able to submerge under the water confidently.
Hold an existing RLSS Open Water Lifeguard Qualification (OWL)
Responsibilities
Supervision of Activities
General Operational Duties
Health and Safety
First Aid and CPR
Training, Development and Professionalism
Other Duties
Working Hours
Aqualand is currently open on weekends and will soon be open 7 days a week from Saturday 22nd of July 2023, meaning you will hit the ground running! Most of your work will fall on weekends & school holidays but may also include weekday shifts towards the end of the summer term. Shifts can vary from 4 – to 10 hours, so expect long hours. Especially in the height of the summer!
Benefits
20% discount on Cliff Lakes food and beverage outlets.
Progression opportunities to other roles within the business.
Free onsite parking.
Complimentary access to activities when you are not working.
Bonuses.
RLSS Open Water Lifeguard Qualification (OWL)
RLSS Aqua Park Safety Module (Endorsed by the Aqua Park Association of UK & IRL)